This user is

Wicked

, and Wicked always wins.
This user supports

Cora
| | |
| --- | --- |
| | This user loves Spoilers! |
Description
Once Upon a Time is the only series where I have cared about a romantic relationship of the characters, since I'm truly passionate about Emma Swan and Killian Jones, as they have become the next Snow White and Prince Charming. They remind me a lot of Luke Skywalker and Mara Jade, who are my third and second favorite Star Wars characters.
I consider Emma and Hook the best characters to come into this show, with Zelena as a very close second. I enjoy a storyline on Once Upon a Time especially if it has even the slightest thing to do with Hook. Given the poor quality in the show's later seasons, Emma, Hook, and Zelena became the sole reason I watched the show.
I absolutely loathed Regina, who was only likable in the first two seasons -- where she made a good villain. I personally think the show would have been better off to kill her off instead of Tamara, who I think was more deserving of a redemption arc.
Favorite Characters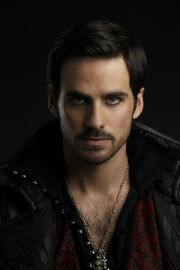 Least Favorite Characters
Favorite Episodes
Season Five
Season Six
Season Four
Season Three
Season One
Season Two
Season Seven
Favorite Non-OUaT Characters
Favorite Books
Favorite Authors
Star Wars characters on Once Upon a Time
References
Community content is available under
CC-BY-SA
unless otherwise noted.