The Dark Castle[1] is an Enchanted Forest location featured on ABC's Once Upon a Time. It first appears in the fifth episode of the first season.
The Dark Castle is based on the Beast's Castle from the fairytale "Beauty and the Beast", and the Disney film Beauty and the Beast.
History
Visitors
Items
Many items are kept in the Dark Castle, including:
Trivia
Props Notes
The teapot on the tray[30] is a Real Old Willow Teapot by Royal Doulton,[31] a silverware company dating back to 1815, which first started its business in London. The teapot itself was created sometime around the 1980s or 1990's.[32] ("Skin Deep", "Heroes and Villains", "The Savior")
When the Evil Queen makes a surprise visit to Rumplestiltskin, he has a different tea set laid out on the table (the same set which the Evil Queen uses to pour a cup of tea for herself), with two cups[38] as if Rumplestiltskin is waiting for Belle to return. After Mr. Gold is reunited with Belle in Storybrooke in "Broken", one of the first things he does after she's settled in her new clothes is to use exactly the same tea set to make tea for himself and Belle.[39] ("Skin Deep")
Set Dressing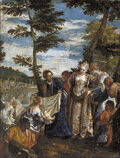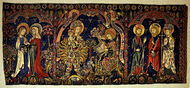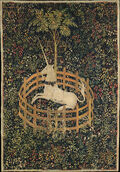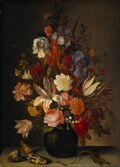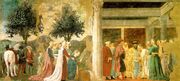 Appearances
Note: "Archive" denotes archive footage.
References